Customized Bus Charter Services
Red Arrow knows that when choosing a charter bus company to provide your employees with transportation, your priorities are Value, Comfort, Flexibility, and Safety. We're confident that our personalized Red Arrow charters will help take the stress out of group travel and give you the fun, relaxing transportation you are looking for. Each bus comes with all the amenities. So you can still enjoy the Wifi, complimentary galley for beverages and snacks, as well as the overhead entertainment screens and outlets to power your devices.
Larger group? Rent a full luxury Red Arrow Motorcoach!
Ideal for groups of up to 36 passengers, let our experienced staff customers your group transportation for you. Our reputation for outstanding service is perfect for your group's needs.
Charter A Bus For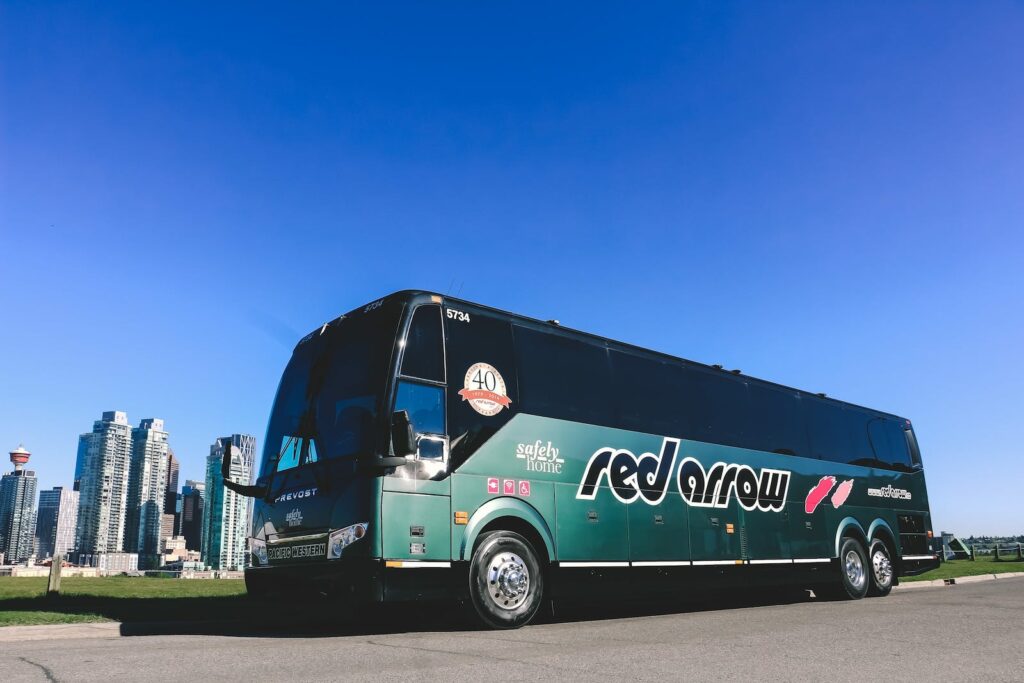 For more information to help you plan your planning, visit Travel Alberta, and our Destinations page.