Welcome to Our Community
Many of our employees have been with Red Arrow for many, many years. Our core values remind us daily to keep our workplace pleasant, fair, friendly, and encouraging. This is reflected in our outstanding customer service and our reputation in the communities we serve. At Red Arrow, our employees are not just part of the company, they're part of a family, and our customers are our friends.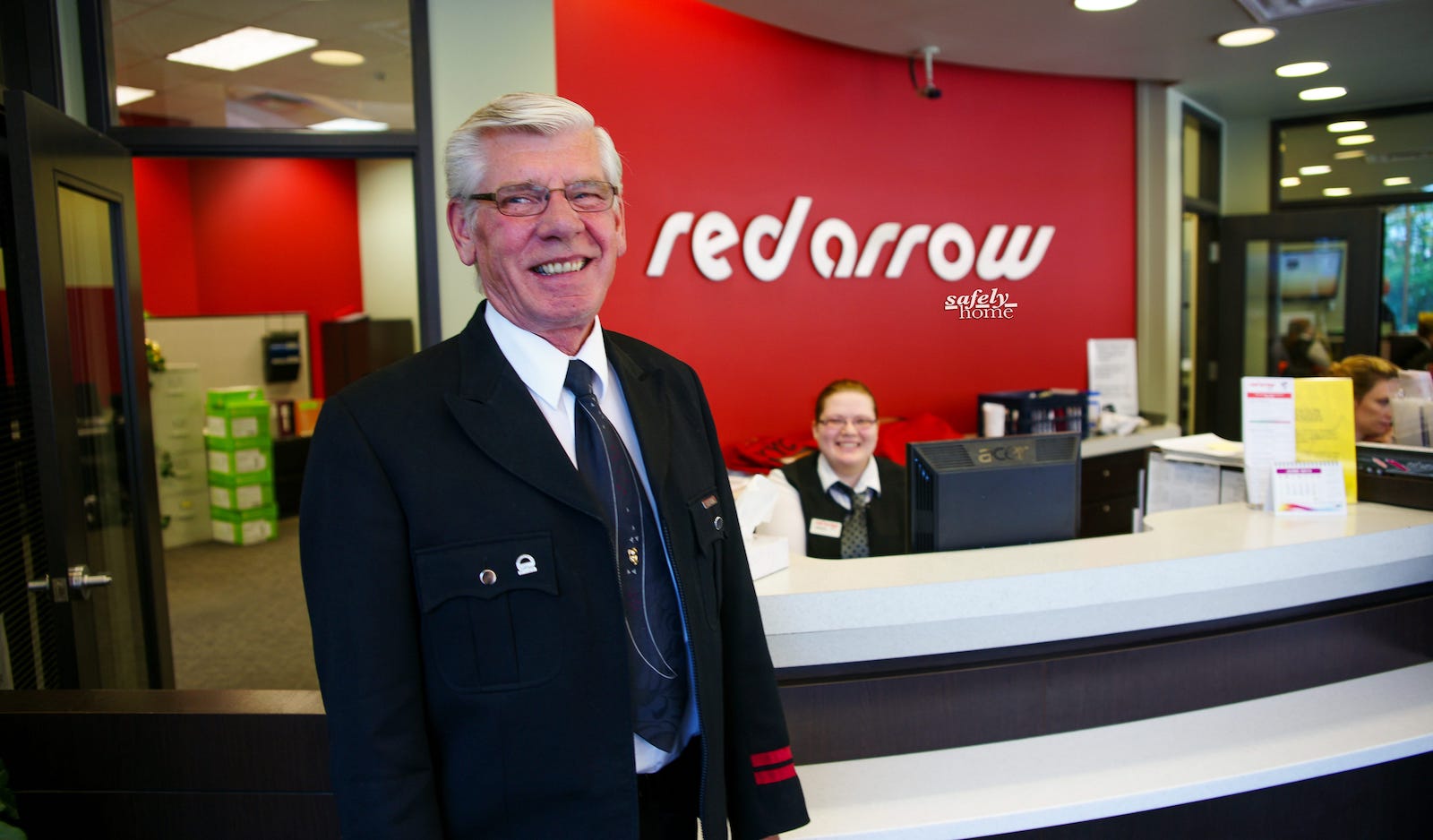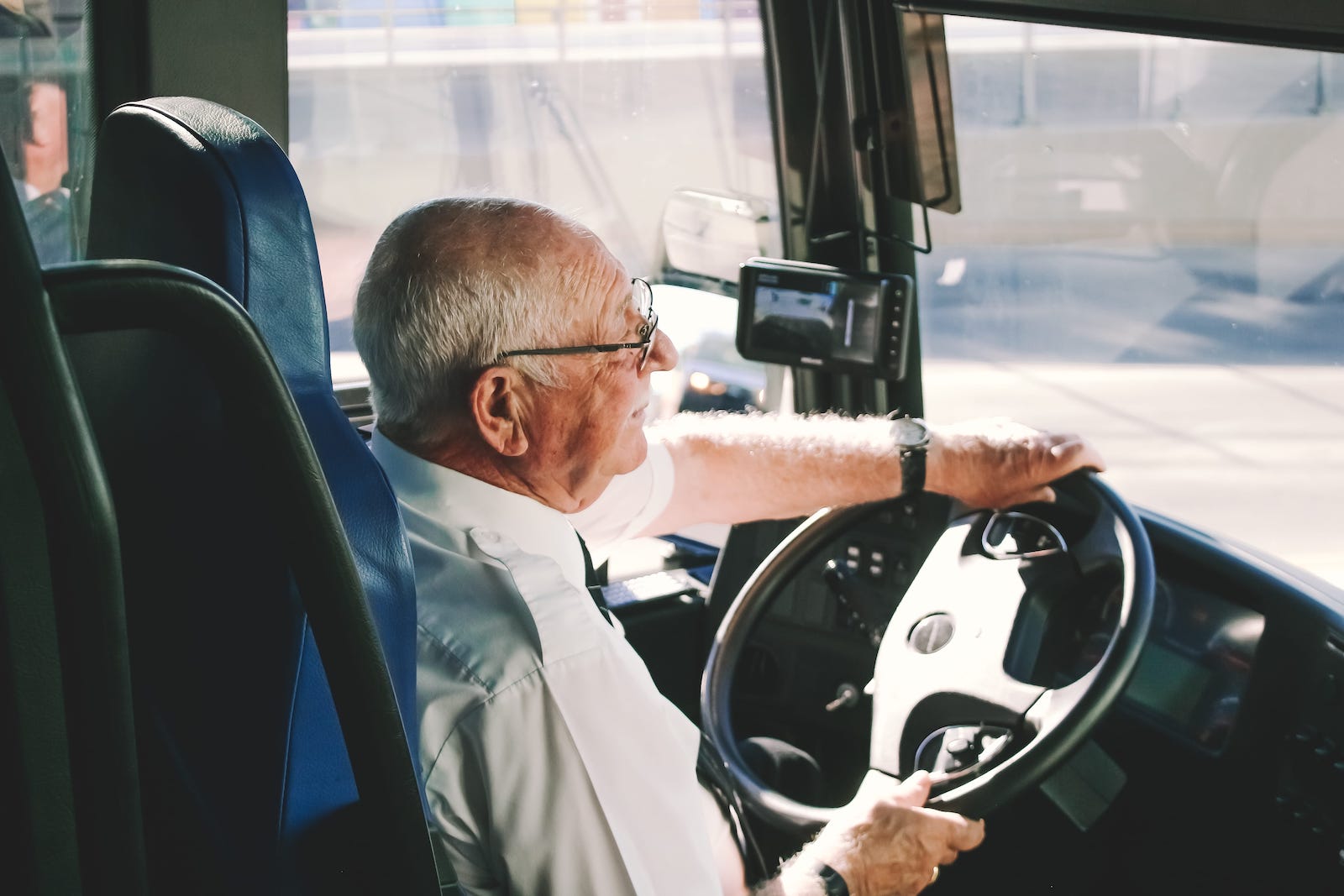 Working with Us
Marvin Dale Zeniuk
---
"From the beginning, under Mr. Colborne's management team through to the operations staff, the Core Values have been an integral part of the daily operations, making me a very proud member of the Red Arrow team."
Working at Red Arrow
Employee Paid Training and Benefits Programs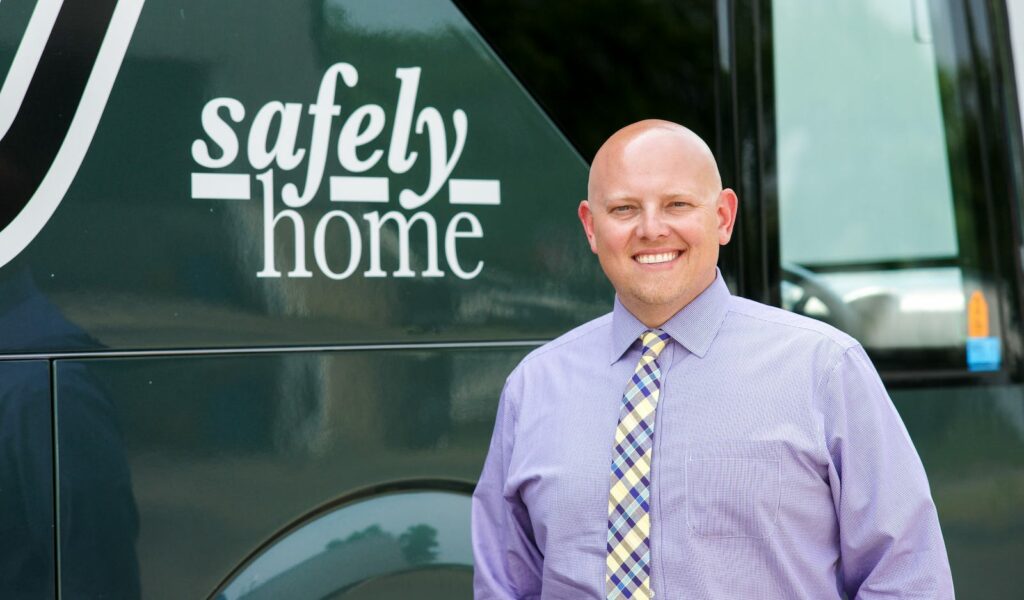 Red Arrow offers competitive wages, paid training and orientation programs, free satndby travel, company-provided uniforms, as well as uniform dry cleaning for coach operators.
Red Arrow is very proud of our corporate commitment to safety and training. Our motor coach operators go through annual training sessions in our MTU (Mobile Training Unit) simulator, which is very similar to what is used in the aviation industry to keep their skills sharp and ensure our passengers' safety travelling with us. We also offer incentives for drivers achieving a 12-month level of safe driving.
All full-time coach operators receive full benefits, including dental, medical, and optical benefits.