Try Red Arrow for your next trip and Save!
We're offering a deal for attendees of the Calgary Global Energy Show to try us out.

Red Arrow knows that when choosing a way to travel, your priorities are Comfort, Flexibility, Safety, and Hassle-Free. If you're travelling for work, you can add Productivity and Time Saver to the list. Be productive in our "office on the go" with outlets wifi, fold down tray tables, and we even have complimentary cookies and coffee! Red Arrow also gives your your time back by Our coaches have a unique and stylish interior, unlike any bus you've seen before. Think "business class flight" experience.
We think it's the best way for you to travel around Alberta and we want to give you an introductory deal to try us out.
It's easy! Simply Book now and enter Promo Code: GES25
Terms: Good for Travel on Red Arrow Trips Only. Valid for one round trip per person, for bookings and travel until July 31, 2022.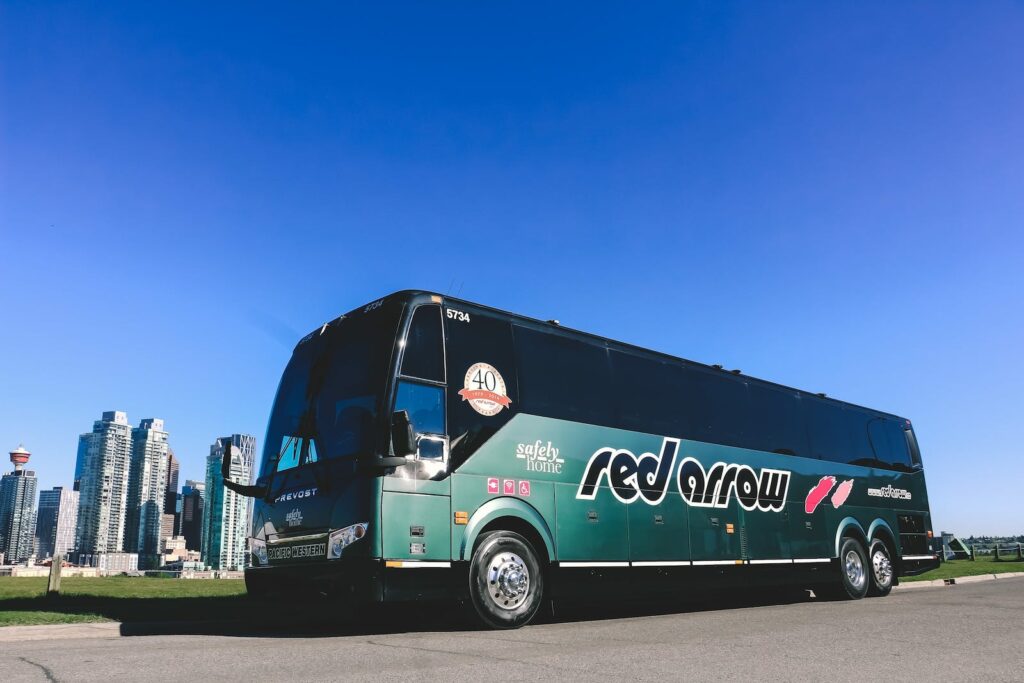 For more information to help you plan your planning, visit Travel Alberta, and our Destinations page.