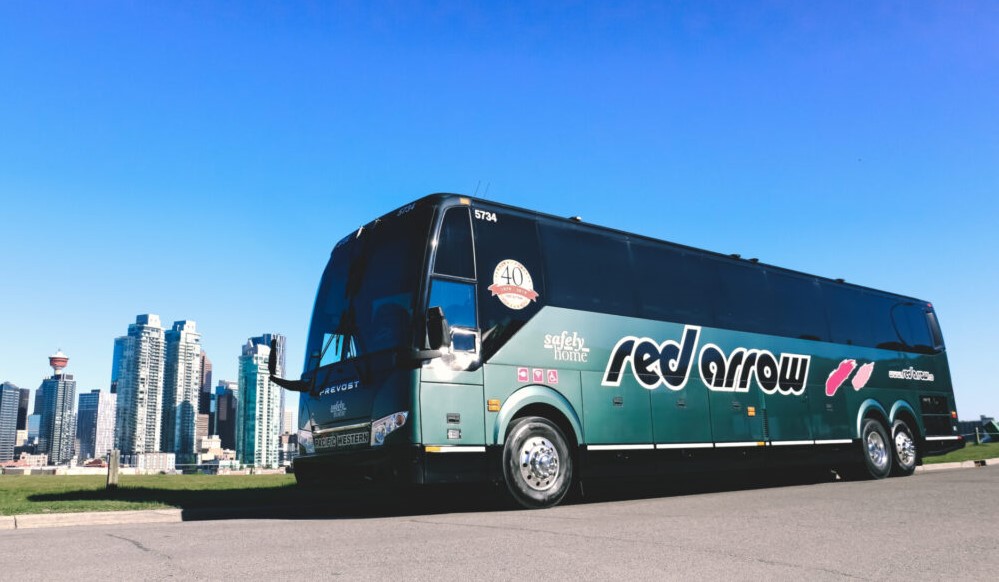 I think there is a widespread misconception out there when it comes to the nature of bus travel. Depictions in popular culture often portray it as a mundane, uncomfortable, and bare-bones experience. The buses represented in TV and movies are usually very out-of-date, loud, and incredibly bumpy – with riders either sweltering from heat exhaustion or freezing to death.
Furthermore, many people's expectations of bus travel have been shaped by their personal experiences riding city transit or old-fashioned school buses. I will admit, those vehicles are not the most comfortable mode of transportation.
This Begs the Question – is There Such a Thing as a Luxury Bus Trip?
To be clear, I'm not talking about those fancy tour buses reserved for famous recording artists! I'm talking about an intercity, motorcoach service available to the "average Joe" with cushy onboard amenities that put most airlines to shame. Can you really take a luxury trip – on a bus?
The short answer to that question is a resounding YES, and the company is Red Arrow.
I know what you're probably thinking; "Oh, I've heard of Red Arrow, but I didn't know they offered anything extra for bus travellers!" Well, think again. Unless you've experienced it for yourself, you may not be aware of the incredible difference between Red Arrow and other brands.
Loyal Customers Appreciate the Red Arrow Difference
Our coaches are filled with luxury amenities to make your experience to your destination enjoyable and comfortable. The onboard experience simply can't be matched anywhere in Alberta, which is something we take great pride in. We start things off by offering reclining leather seats and fold-down tray tables – but wait, there's more!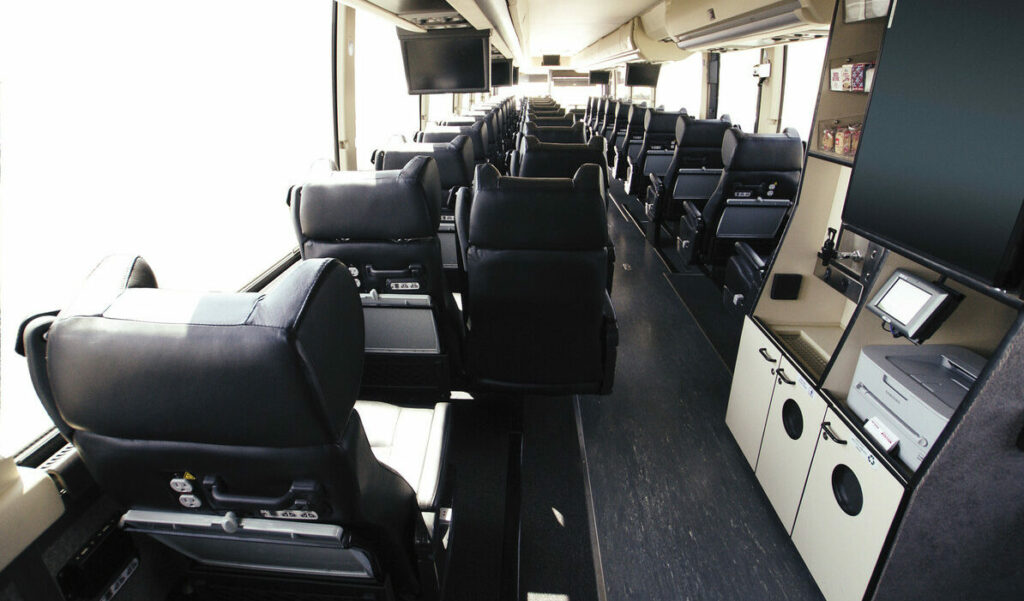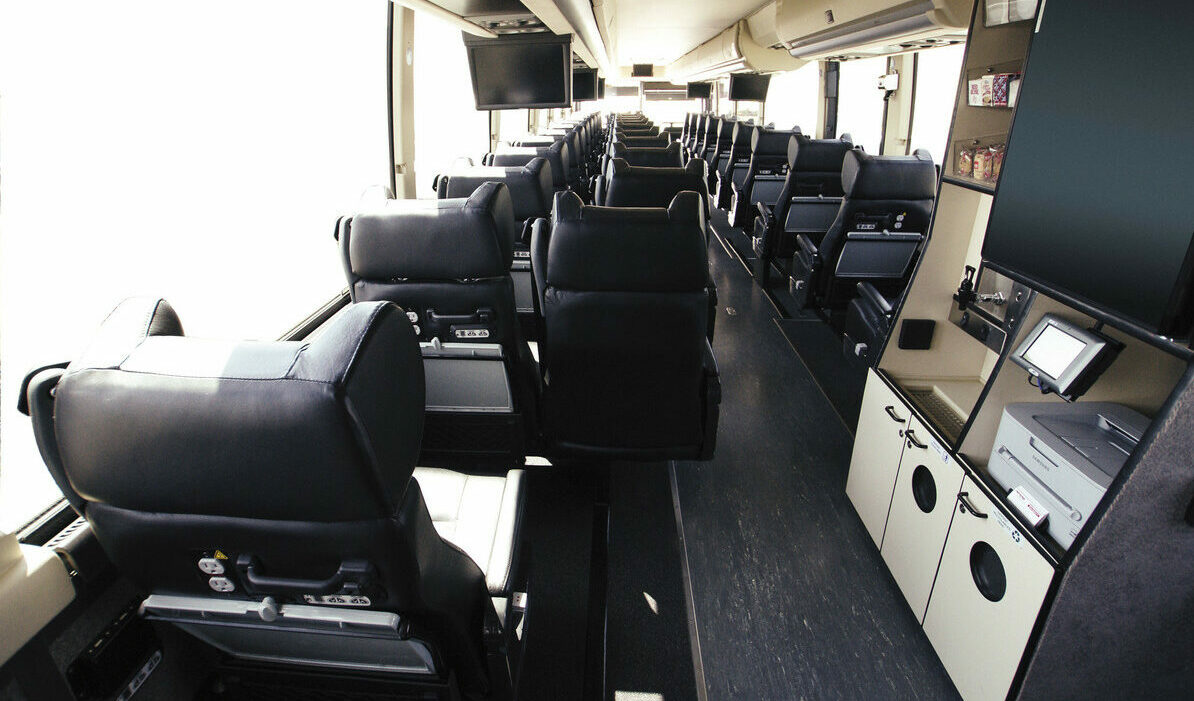 We also pamper our riders with complimentary snacks and drinks, single-aisle seating, advanced seat selection, and charging stations at every seat. If that's not enough to convince you that we offer the crème de la crème of motorcoach service, how does onboard entertainment, complimentary wi-fi and the most legroom in the business sound to you? If you said, "pretty darned good", that would be a great answer.
Experience First Class Travel – On the Ground
It's no secret that Red Arrow gives you more bang for your buck, which is exactly what our loyal customers have come to expect. Because we focus on luxury-class transportation, our level of excellence in customer service is second to none in the industry. The whole experience is simply better, from check-in to arrival.
And, don't forget – every Red Arrow passenger with a traveller profile is eligible to earn free trips through our rewards program every time you ride with us. All you have to do is create a profile and log in when making a booking. Joining the Red Arrow club is easy, and it doesn't take long to earn enough points for a free trip!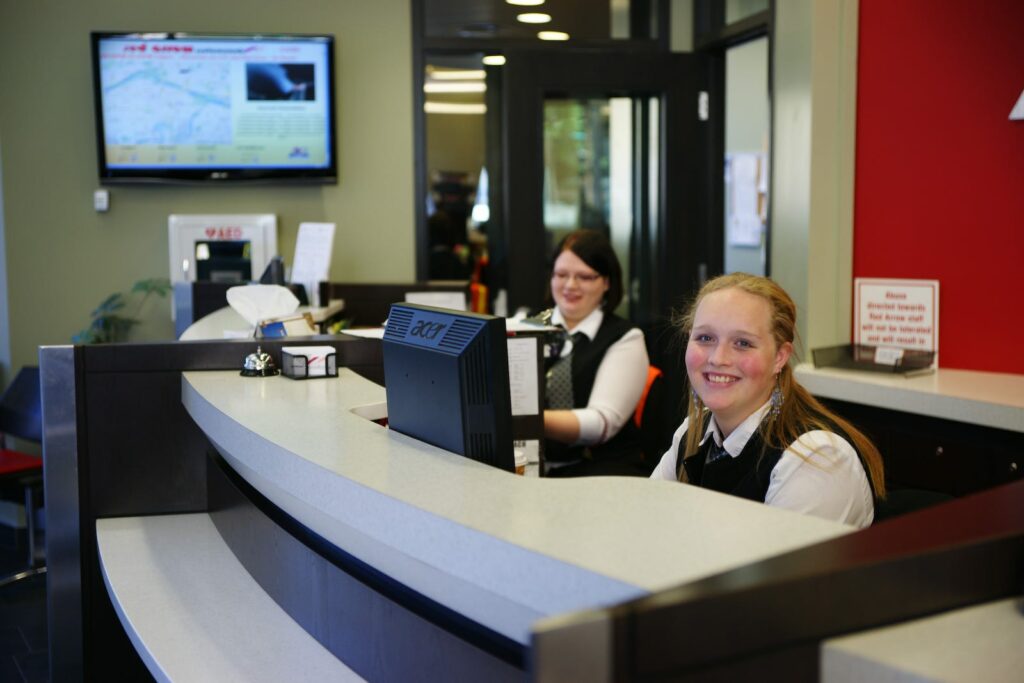 So yes, you can travel in luxury on a bus, but this simple fact still seems to be one of the best-kept secrets in the world of transportation. While many bus riders remain completely unaware that an upscale experience is an option, we continue raising the bar on motorcoach comfort, value, and convenience.
We greatly appreciate your continued support and encourage you to get the word out that riding with us can genuinely be a first-class experience. Red Arrow is smashing old stereotypes and changing the public perception of bus travel, one customer at a time.